Opposition to planning
Local residents were very much against these new build family houses being constructed to the rear of a property in West London. The homes were planned to be built on land where originally a row of garages had stood.
Our client, a developer, had successfully been awarded planning permission from the local Council. This was despite a lot of opposition from neighbours and there were many reasons for this conflict. But, it was not helped that the proposed development was is in an area where parking is restricted and demand for parking spaces exceeds the available spaces. Consequently, local residents had been using the land for off-street parking.
Disrupting work
Determined to continue with their opposition, the residents objected to everything that might cause delays and inconvenience to the developer. They also regularly bombarded the Council with complaints. As a result, the Kisiel team met with hostile encounters from the beginning.
The neighbours made co-ordinated efforts to disrupt our work.  For instance, the worst incident we encountered was at 5.30am when we were delivering a piling rig to site. Despite prior notification, the local residents chose to block the rig delivery. They deliberately parked their cars in the way and stood in the road in front of the rig as it progressed up the road.
Our aims
Overcoming this local opposition was going to be essential if the project was to be successfully and safely completed. We needed to act as a buffer to take the complaints away from the developer. Meanwhile, keeping both the developer and the local Council informed of all the issues and the outcomes as they arose.
What next?
So, following this heated encounter during the rig delivery, we held a meeting one evening in the local golf club.   Four of our senior managers listened carefully to all the angry residents' concerns.  We explained how we would work with them to make the construction period as least disruptive as possible.
Going forward, one of our Directors dealt personally with each issue as it arose. As she provided a resolution to each issue, relations gradually started to improve over the next few months. Through a hand-delivered regular newsletter to all residents up and down the road, she kept them informed ahead of each stage of the works.
Through determined efforts to improve relations, we turned around a difficult situation. So, by the end of the project we had established an excellent rapport.  So much so, that our client had forgotten the difficulties with the neighbours and were very much focused on the success of the project.
"Their finish is incredible, this has been confirmed by our buyers, estate agents and other contractors who have seen the properties. They were very helpful assisting us with design decisions and solutions. We have been very happy with the complete works, they have done an excellent job."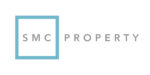 "Thank you for your comments and we are delighted that we were able to support you with the early issues of opposition from the neighbours. We have enjoyed working with you and providing a quality finish to create four stunning new houses."