Situated within the Creffield Conservation Area, a developer saw that the renovation of this run down property into apartments was a feasible project.He applied for and obtained planning permission. Aware that he needed to meet the conditions of the planning permission granted by the Local Council, he selected of the Kisiel team to undertake the building work on the project.
Planning conditions
The property is in 'an area of special architectural or historic interest the character of which is desirable to preserve or enhance'.  So, the challenge was to make no visible changes to the front façade, whilst extending the property to the side and rear and into the loft space to create the additional space needed.
Mix of old with contemporary
The Kisiel team were keen to maintain as much of the original features as possible. Our skilled craftsmen restored the front façade and porch entrance to its original state and re-instated period features where they had been removed.  This major renovation combined mixing an old style seamlessly with the contemporary and at an outstanding quality of finish.
Developer benefits from conversion
A Ground floor 2 bed apartment at the front with a private rear garden reached by a side door
A Ground floor 2 bed apartment to the rear which opens out to a private rear garden through tri-fold doors
A First floor 2 bed apartment overlooking the front
A First floor studio apartment overlooking the gardens
A Second floor 1 bed apartment in the newly created attic space
Further collaboration
Since completing this project, we have won two awards highlighting the excellence of this refurbishment. This has led to further collaboration with the developer on another project.
"We have now worked with Kisiel on several projects. We found them to be professional and efficient, along with providing a great end product. They have excellent communication skills when liaising with our design team and clients. We are particularly delighted and proud to have been involved in the design of an award-winning property, which won the 'Refurbishment of the Year' at the NFB Awards recently.

We are looking forward to finalising other projects this year and continuing partnership with Kisiel in new ventures."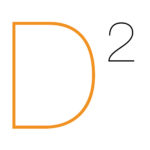 Design Squared Architectural Consultants
We have enjoyed our collaboration on projects and we too look forward to working with you again!