Take the guess work out of your next property development
'While anything technically feasible is possible, not everything that is possible is financially feasible'.
Just because you can do it, it does not mean that it always makes financial sense to go ahead.  Stakes become higher the more complex the development and timeframes have the potential to shift in the wrong direction. Remember this as you look at your next property development.
But don't be put off!  Undertaking a Development Appraisal is the way forward to remove any guess work and to confidently test the financial feasibility of your proposed development opportunity before you start.
What is a Development Appraisal?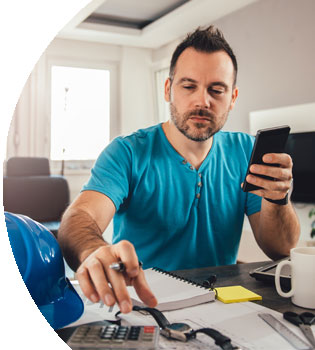 Fundamentally, it is a process whereby you gather as much information as you can on the constraints and opportunities for your chosen site so that you can assess the viability.  It does take time and effort and is an additional cost, but essential for you to see if the figures stack up.
Just because you are keen to do a particular property development, don't try to make the numbers add up from the start.  Take an unbiased view as you gather data.  And the key component involves research, so make your mantra – research – research – research!
A quick formula
End value of completed buildings minus (all) land costs minus (all) development costs = PROFITABILITY
Simple formula isn't it!  Now follows the more complex assessment of each element of the equation:  end value, land costs and development costs.  Accuracy is crucial if you are to compile a property development appraisal that you can trust.   Let's look at each aspect in more detail.
End Value
The biggest figure in the above formula is the end value of completed buildings or Gross Development Value (GDV).  So, it is the most important number to get right, but also the most difficult as you will have to make a number of assumptions.  This is where the research is the absolute key.
DON'T LET 'UNEXPECTED COSTS' TURN YOUR DEVELOPMENT PROJECT INTO A NIGHTMARE.
Download our 16 examples of how costs can escalate if the impact of 'unexpected costs' are not considered. Find out what they are and roughly how much each of them could cost you.
What is going to be included in your end value?  It will depend as to whether you are doing the property development for:
a short-term return –  planning to sell the properties so that you can re-invest in your next development, or
a longer-term investment  – where your end value will be rental income, ground rent and other related revenues.
Costs of selling or renting are not to be deducted from the end value at this point as they will be included in the development costs.
Establish a realistic end value by undertaking a sales and marketing assessment.  Research will provide you with the knowledge to make informed assumptions.  Ask local estate agents who have a finger on pulse of local property sales.  Looking for comparable data, checking land registry and reviewing other developments being planned in the area are a few of the ways in which you can gather data.
Don't be tempted to make assumptions about property prices increasing for when your development is completed.  Property prices can go down as well as up and sometimes events can have an unpredictable influence on where prices will be in the future.  The sensible route is to assume the current values – and not to build in house price growth to your end value.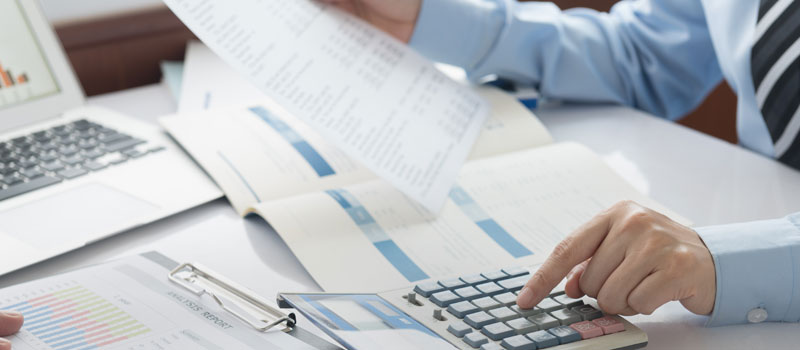 Land costs
The cost of purchasing land is not just what is paid to the landowner when you make the purchase.  There are other costs which you need to think about, which include:
Finder fees if you have sourced the land through an intermediary
Solicitors fees
Surveys prior to purchase to assess suitability
Stamp duty
Financing costs of loans (for land purchase) and related costs
Arrangement fees
Insurance
Development costs
Development costs can be broken down into sub-categories: Legal, professional, and statutory costs – build costs – selling costs – finance costs.  Here are some aspects that you need to consider:
| | |
| --- | --- |
| Legal, professional, and statutory costs  | Planning Application preparation  – Consultation with local residents – Planning application costs – Pre-construction surveys – Building regulations – Construction Infrastructure Levy (CIL) / Section 106 – Party wall agreements |
| Build costs | Demolition – Site conditions – contamination / levelling – Surveys structural etc – Construction costs – Professional fees – Project management – Contingency |
| Selling costs | Marketing costs – Show flats / houses – Sales costs in-house / sales agents fees – Publicity – PR, photography & brochures – Websites – Solicitors fees – Holding costs (council tax, utility bills & other holding costs) |
| Finance costs  | Arrangement fees – Funding legal fees – Interest on capital borrowed – Insurance – Building warranties |
Profitability stress test
This is the final piece of the formula but the most important part of the development appraisal in assessing the potential of the development opportunity.  It helps if you have a set target profit that you need to achieve on each development site.  But if not, you will need to assess the level of profit that is acceptable to you and your investors.
Having produced your development appraisals, you can now stress test some of assumptions by setting different values and see how that impacts on the profitability.  This gives you the chance to play with the figures and to maximise your profitability.
Here is a development appraisal example to show the impact of a variance: 
Let's say the project end value is £4.8 million and development costs are £1.7 million and we vary the values by 5%.
——– End value £4.8 million x 5% =£240,000 (reduction)
——– Development costs £1.7 million x 5% = £85,000 (reduction)
Cleary the reduction in the End Value will have the bigger impact on the profitability as it is the largest figure in the formula.  Try a range of combinations so that you can see the impact of rising costs and decreasing sales on the profitability of the property development.
Development appraisals outcomes 
Careful analysis is a key component for you to succeed and the development appraisal gives you the opportunity to gauge the profitability of a potential development opportunity.
Once completed, be prepared to walk away if the numbers don't add up even though you have invested time and money in the process.  Look for another development site.
But, if you can get the return on investment that you require, then this process will have given you the budgets on which go ahead with the development project.  Careful financial management is vital to maximise your profit on the proposed development.
It all starts with the development appraisal – doing the research and getting as accurate figures as you can to give yourself a realistic overview.   If this seems a bit daunting, then seek some help and advice. The Kisiel Commercial team have the experience to give guidance on this complex but absolutely essential assessment.