Would you not prefer to be a SUCCESSFUL property developer?Of course, you would!After all, anyone can buy a property at auction, renovate it, and then sell it – but do they all make a good return on their investment of time and costs? Successful property development is about maximising your return on the financial investment on each and every development.
How to become a property developer
How to start property development
What is a property developer? There are numerous definitions of property development but here is one from the Collins Dictionary which probably best sums it up:
"the business of buying land and buildings and then making improvements to them so that their selling price exceeds the price paid for them"

Would you not prefer to be a successful property developer? Of course, you would! So make sure you download the Six Practical And Effective Tips To Make A Success Of Property Development today.
So how do you get into property development. Let's look at the range of your opportunities available by asking you to answer some questions:
Do I prefer Residential or Commercial?
What type of development?
Who is my end user?
Where do I want to focus my developments?
Why am I doing this development – for resale or to rent?
The main consideration is the choice between Residential and Commercial.
Let's take a closer look at 'Residential' and see the factors that come into play when deciding on your aims are for your next property development.
| | | | | |
| --- | --- | --- | --- | --- |
| Category | Type | End User | Location | Ownership |
| Residential | Detached | First Home | City | Freehold |
| | Semi-detached | Professionals | Town | Leasehold |
| | Flats | Families | Suburbs | Tenant |
| | HMO's | Retired | Village | Licensee |
| | | Students | Countryside | |
| | | Second Homes | | |
So, you might decide that you will build leasehold flats for first-home buyers in a city location. By selecting this combination of options, you become much more focussed on your aims.
You may get started on your property development journey with a view of short-term returns – to build up capital – and then once established, move to a longer-term return of rental income. Or, if the house price market changes, you might decide to take a medium-term view – rent for a period of time and sell at a later date when prices are more buoyant.
Choose the right property location
The next step of getting into property development is to choose the location that fits your strategy. This requires research. If you live in the area you are likely to know it quite well but there is still much you can do to gain those extra pieces of knowledge to make a detached assessment. If you don't know the area – then you are starting from the basics.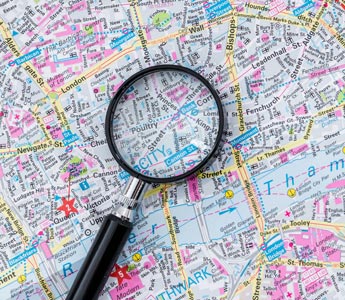 Look at Local Authorities development plans that might mean an area is improving – so buying before the infrastructure is in place will mean the potential to get a greater return on investment (ROI) but it might be over a longer period of time.
Becoming a property developer is about thinking what your target end-user is likely to need – first-time buyers are likely to be more interested in city centres with a buzzing nightlife and lots of places to meet friends, whereas a young family will look for quiet roads with good schools and some open space for fresh air.
How do you find the building or plot of land on which to develop?
Unless you just happen on an opportunity by chance, which is unlikely, it will take some time and effort on your part.
As a first-time property developer, tell everyone you know – family, friends, work colleagues, and other contacts – that you are looking. But that is just the start!
A good scout around your area looking for:
Land between houses
Back garden plots with potential decent access
Rows of garages that will already have access
Disused premises that could be converted
Run down houses that are unoccupied
Talk to people who own land:
Sports clubs
Universities
Warehouse owners
Charities
Farmers
Check out what is already on the market:
Estate agents
Listings for property auctions
Databases for property and land
Local contacts:
Local Authority planning portals
Land Registry
Architects and Surveyors
Local online groups
Whilst searching, think about the type of site you are prepared to develop. Are you going to renovate and extend an existing property or demolish a property and replace? Do you want a brownfield site where services will pre-exist or maybe a serviced plot where a link to the utilities is on the boundary? Or will you look for a back-garden development opportunity for some new build properties – although this type of opportunity has been heavily developed over the years planning is still being approved. How to start a housing development business depends on the early choices you make.
Buy at the right price
The higher the price you pay for a property or plot of land, the less profit you will make. So, it is important to know the right time to buy and to have calculated what you are prepared to pay.
Valuing a plot of land is quite complex and not a precise process, but you can use a formula to calculate the value of a plot.
Sellers want to achieve the highest price as they believe they have an appreciating asset, and a property developer wants to pay the lowest price so that they increase their margins. A fair price, somewhere between the two, will be a winning solution for the seller not to feel exploited and the buyer not to feel overcharged.
A warning if you buy at a property auction, not to get carried away in the atmosphere and excitement of the bidding and buy at too high a price. Keep a cool head. If the property fails to meet the reserve, there may be an opportunity to purchase the property direct from the seller at a good price.
Don't forget though that as a property developer, you make your money when you buy – not when you sell!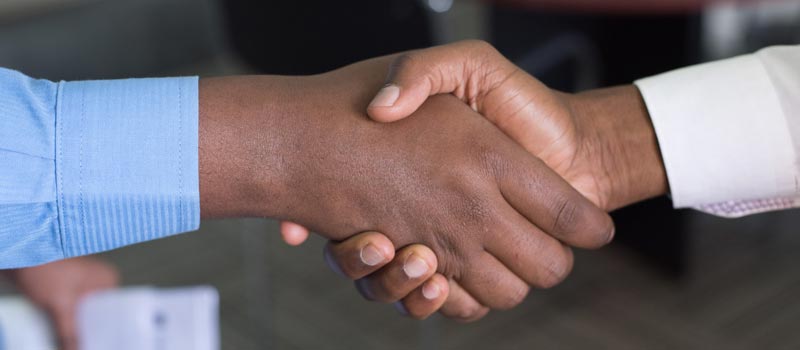 Buying a property
How are you going to purchase your land or property – as a sole trader or limited company – is a decision that should be made after taking financial and legal advice. There are both tax implications and legal responsibilities and it is important that you are clear about their impact on your investment choice.
If you are just starting out with a small property development, you may want to make a personal purchase. Re-mortgaging your own home to raise the funds while interest rates are relatively low and being prepared to take the risks will mean you can purchase as a sole trader.
However, if you are taking on bigger projects, you may want to purchase through a limited company. There can be advantages in this for raising the required finance. If you are doing large property developments and joint ventures, you can consider setting up a separate limited company for each development. This is often referred to as Special Purpose Vehicle (SPV). Make sure you have good administrative and accounting processes in place as it is important to keep all costs completely separate.
Whichever you choose, you will need to determine that the project is going to be feasible before making the purchase. That's where doing a Feasibility Study is an absolutely essential requirement. Your purpose is to assess the value of the property, the practicality of your proposed design, the estimated costs for the build, and strategies for achieving your sale or rental projections. And most importantly your ability to repay your development financing.
There is no single best way to purchase – make a decision on each development opportunity.
Adding value
Always think about how you can add value on any property proposal, and you have already started this by buying at the right price.
Before you go through the planning process, you can benefit from looking at value engineering your project to achieve the lowest cost on the essential functions of your development. By focusing on increasing the project value through an increase in function whilst reducing costs you can add further value to your project. Don't confuse this with a cost-cutting exercise though. Take a look at a step by step value engineering process.
Value is not just about sitting comfortably and waiting for the property value to rise. Take a more pro-active role and you won't be disappointed with the return.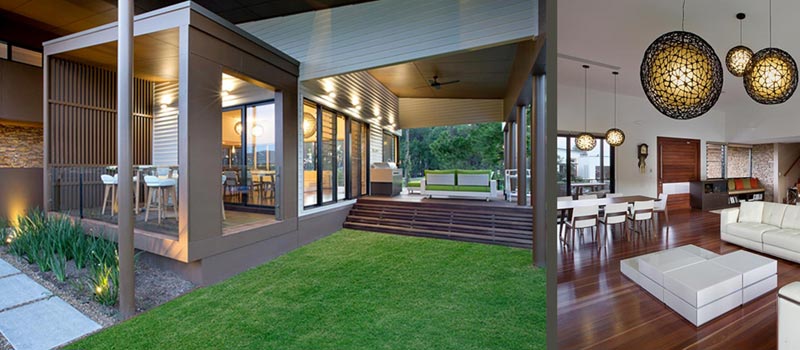 Get your finances in order
Property development is a risky business, and it requires investment from the beginning so you need to know how much you will need to finance the project.
Calculating this depends on the size of the project, the length of the schedule, building costs and the estimation of the end value. Get help with estimating the build costs and allow at least 15 % contingency for all those unforeseen costs which can start to add up.
Make sure you look at best-case and worst-case scenarios – but focus more on the worst-case to strengthen your financial outlook. After all, if you can achieve a return on a worst-case scenario think how much better a return you will get if your best-case scenario delivers.
But – there is always a 'but' – be realistic. Be cautious with your end value estimates otherwise you will pay the price later.
Sourcing your development finance
Financing is critical to the success of your development. You need the right funding at the right cost at the right time. Your choice of development funding will vary from project to project.
If you are starting out in property development with a small project you may consider a personal loan, a buy to let mortgages, bridging loans, or other options are family and friends, angel investors or re-mortgaging your current home.
However, if you are an established property developer or funding a large project you will need to source your development financing. Here are some funding options:
Equity funding – from investment organisations, your own property company (using retained profits) or property investment trusts
Debt funding – from high street banks or specialist lenders

Senior debt loan – you are likely to get better rates the more property development experience you have but it will not cover all your development costs
Mezzanine loan – a top up to a senior debt loan which is in essence a bridging loan and is a stopgap between equity and debt funding
Joint venture finance – this is especially good for larger schemes and can often be a partnership between developers, building companies and finance houses. It has the advantage of enabling growth without having to look for investors or outside funding.
Other sources of finance are grants from local or regional government, but these options are rare. It is worth exploring if you are proposing a development in what is considered an economically deprived area, but you cannot rely on this funding the whole of your development costs.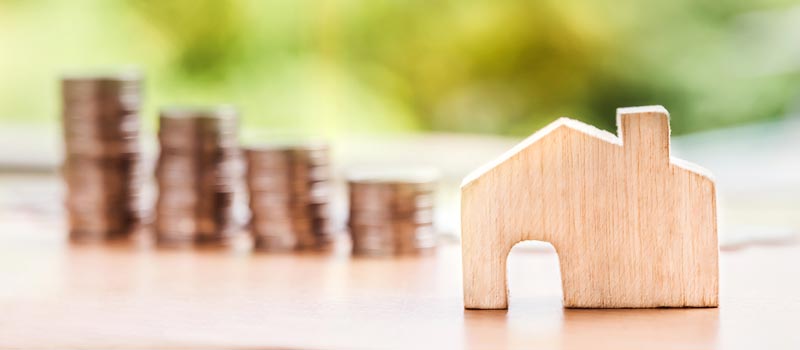 Planning permission and developing for your end user
Planning permission is the point at which the balance tips in your favour as once achieved, it takes a lot of the risk out of the property development and you know are on the downward slope to the finishing line.
As part of the life of a property developer, you will need to engage with planning departments of Local Authorities. I am sure you will have heard many stories of frustration on the part of applicants for planning, who either don't obtain planning permission or who have delays before the planning is finally approved.
In essence without planning approval, you will not be able to go ahead with the development.
Before you submit a planning application, you need to design a scheme that is going to work for your end user and the response from planners. Trying to cram too many bedrooms into a property to increase margins may create a situation when the room sizes will not appeal to the end user and planners will feel it is over-developed. Also, the exterior will need to fit in with local surroundings for the planners but also give a good 'first impression' to your target audience.
Get it right and you will get your planning granted and be able to sell or rent the properties quickly.
Don't get personal
When you watch some of the property development TV programmes, you often see the first-time developer making the mistake of doing it to their own taste thinking that it will be easier and quicker to sell. The sad truth is that what appeals to one person does not appeal to another.
It is important to take a more detached view of the property – it is not going to be your home after all. So, create the interiors (both design of space and décor) to suit your end user. Create a realistic budget so that you do not purchase expensive fixtures and fittings unless you are aiming for a high-end customer. But equally buy good quality essentials which will get a lot of use such as the appliances.
Develop what is right for the market sector you have chosen.
Is property development worth it?
Yes, it is! Property development is the process of adding value to a building or piece of land with the object of making profit. The most important aspect of this statement is 'making profit'.
It is true that the UK does not have enough housing to meet the demand. Whether you are renovating houses, converting houses into apartments, or building new homes you are helping to solve the housing needs. So, there are endless opportunities for you make money from property.
The key to success is understanding the financing of your project and follow the step by step process. If you haven't done a development project before, don't let that stop you but take good advice along the journey. If you are a seasoned property developers, you have the experience, but you can always fine tune your skills as you take on bigger and more profitable projects.