Ready to apply for planning permission on your property development? Welcome to one of the most frustrating stages in your property development journey!Here's what you need to know to guide you through the planning regulation process in the UK and help you to get the best result from your planning application so you can get started on the building work.
A guide to the planning process
The planning permission process consists of a number of stages:
Preparation of your planning application
Seeking Pre-Application advice (optional)
Applying for planning permission
Making changes during the application process (optional)
Withdrawing your planning application and re-submitting (optional)
Receiving your decision
Appealing a planning decision
It sounds simple but there are steps within each stage so let's explore how you obtain planning consent in a bit more detail.
What is planning permission?
This may sound crazy to ask but this is a legal process and is intended to stop unlawful development. But probably more important for you is that it is also used to prevent inappropriate developments. What is inappropriate? That is decided by the Local Authority planning department following national guidelines and their own planning policies.
Preparation of your planning application
Firstly, it is worth spending time in creating a comprehensive planning application. If you dash in with a quick proposal, without the enough detail, don't be surprised when planning is refused. The reality is that time spent at this stage will save time later.
The more research you do, the better! Explore whether your scheme will meet the Local Authority plans and what will fit in with the neighbouring properties. Analyse your findings and draft your proposal. It is often a good idea to carry out an external consultation at this stage, even if it is not a large or sensitive project, as the initial feedback can influence the development of your scheme and demonstrate to the planners that you are taking on the views of local residents.
Seeking pre-application advice
This stage is not compulsory and will give you additional costs but it can be valuable to seek advice from the Local Authority before finalising your planning application. Enabling you to engage with local planners and finding common objectives leads to a better understanding of the concept of your scheme and enables you to dip a 'toe in the water' before diving in with your planning application. Here are some of the 'Pros and Cons' of going down this route.
Applying for planning permission
You need to submit your Planning application and supporting documentation when you feel that it is complete and has the best chance of getting approval. Look at your application from the viewpoint of the planners when doing your final checks. Then submit it!
Most planning applications in England and Wales are submitted online through the Planning Portal. How long it takes to get a decision is a bit like saying how long is a piece of string. The timeframes of 8 weeks (and 13 weeks for larger developments of 10 or more residences or a building of more than 1,000 sq. m.) are rarely met. Most applications get delayed so keep your expectations of when you will get a decision based in reality.
Making changes during the application process
Once you have submitted your planning application, keep in conversation with the planning department so that you can ascertain further local opinions towards your proposal and whether they could influence the planning decision. Legitimate objections from any consultation, or any issues highlighted by the planning officer, will need to be examined and dealt with if you do not want to find your planning permission refused.
Minor adjustments can be made to the proposal to counter objections, providing the changes are not considered too significant. If they are, the planning officer may have to re-consult. As each consultation can take up to 8 weeks, there is sometimes very little time for you to put in a revision to the proposal before it is considered at committee.
In the scenario of lack of time you face the choices of:
Planning permission granted with conditions attached to meet the objections raised
Withdraw the application and re-submit
Allow planning permission to be refused and appeal
Keep track of your application so you can make informed decisions on how to progress, if it is likely that planning permission will be refused on the original proposal.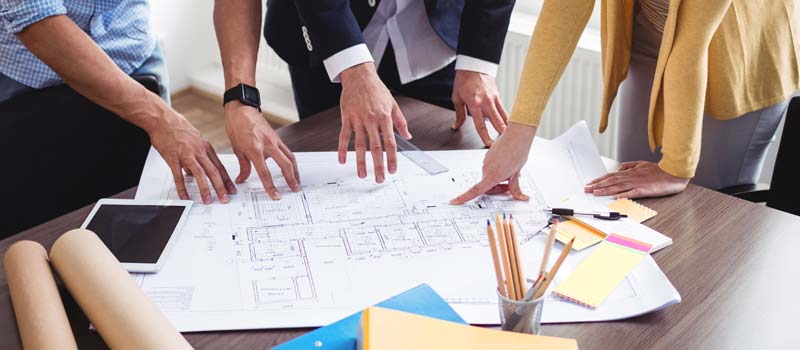 Withdrawing your planning application and re-submitting
Sometimes it is worth withdrawing your application, especially if you can see that there is a solution to the objections that have been raised but you do not have enough time to change the application.
You can consider all the feedback, commission reports from specialists (to counter specific objections) and make changes to the application without a tight deadline. If the application is similar to the original application you are unlikely to have to pay a second application fee but you will need to re-submit within 12 months of the first application.
Altering a scheme, even if it does not fit in with your initial vision, is a pragmatic way to get the planning permission you are seeking and get the property development underway. Obviously, this is only an option if you are still achieving a realistic return on your investment.
Receiving your decision
Receiving notification of a granting of planning consent means you are on the downhill slope of getting your property development completed. You just need to build it!
The Local Authority has to give you their reasons in writing if they decide to refuse planning permission or if they impose any conditions attached to the planning permission decision.
If you feel that the reasons given are unfair you have the right to appeal. It is highly recommended that you do not appeal until you have had further conversations with your local planning authority to see if there are any grounds on which you could re-submit and get planning approved.
Appealing a planning decision
If having reviewed all the options, you decide to go ahead it is only the person who made the application that can appeal the decision. You can make a planning appeal on the grounds of:
You do not agree with the decision and think it is unreasonable
The decision was given within 8 weeks for reason of non-determination (or 13 weeks if applicable) unless you agreed in writing for an extension
You will be given information on how to appeal with the planning decision. Here is some further information about the Appeal Process.
Appeals usually take about 5 months but if you need to have a public enquiry it can take much longer. It is worth noting that only approximately 33% of appeals are successful. The Planning Inspectors are each individually responsible for their decisions with only a few being referred to and decided by the Secretary of State.
Going down the route of an appeal is not always the best thing to do. It should only be considered when all other options have been exhausted. Sometimes it is more beneficial in time and costs to make amendments to the planning permission that has been refused rather than take this route.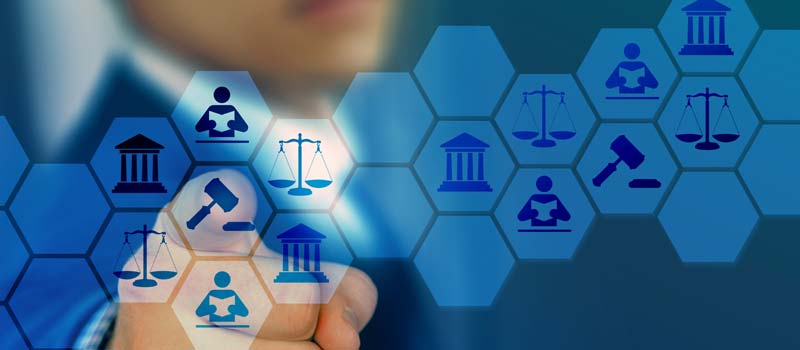 Some frequently asked questions
How much does a planning permission application cost?
Planning application fees are fixed across the UK but the cost of Pre- Application advice is decided by individual Local Councils. Don't' forget there are also the design costs of preparing the plans and survey costs for preparing the documents that you will need to include in the overall cost.
What are permitted development rights?
All developments require planning permission except for permitted developments (not considered to have significant impact) which are covered by general planning permission granted by Parliament. Permitted development rights can be withdrawn (through Article 4) and then a planning application would be required.
What are 'designated areas'?
This where permitted development rights are more restricted – such as a Conservation area, within a National Park or an area of outstanding natural beauty. Check with a Planning Permission consultant or contact your Local Planning Authority if you are unsure.
Do I need a Lawful Development Certificate?
It is not compulsory to apply for Lawful Development Certificates (LDC). However, if you want to confirm that the existing use of a building is lawful for planning control purposes or to show that you do not need to apply for planning – you can apply for a LDC from your Local Authority.
What factors can affect the granting of planning permission?
There are a number of factors (known as material planning considerations) that can impact on the decision made by the Local Authority which can include, but are not limited to:
Loss of sunlight
Loss of privacy
Layout and density of buildings
Design and appearance
Listed building
Conservation areas
Trees
Wildlife conservation
Noise
Air pollution
Parking
Local highways and vehicular access
Local infrastructure
Objections from neighbours and other interested parties
Local planning policies
Government planning policies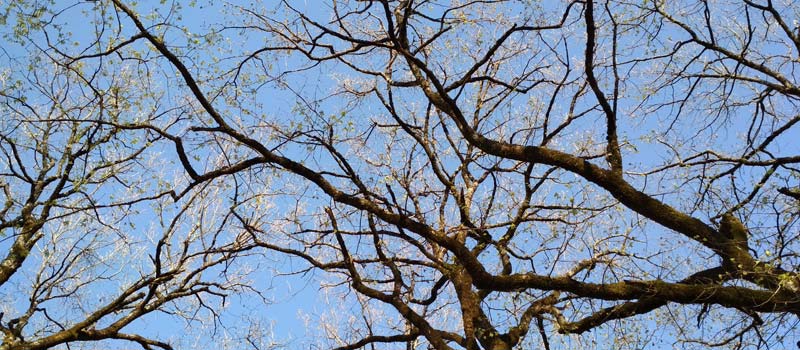 Do I need an accessibility statement?
You will need one if you are creating new residential accommodation or undertaking a building conversion. This will show how you are meeting the basic neighbourhood needs related to accessibility and inclusivity.
How long does planning permission last?
Any planning permission is valid for a set period of time. You usually need to start building within 3 years of obtaining full planning consent unless indicated differently on your planning permission approval document.
When would retrospective planning permission apply?
If you do not get planning approval and you have made a change to a property, you will need to put in a retrospective planning application for the work already undertaken. If your application is refused you can receive an enforcement notice to remove the changes and revert the building to its original state.
Are there different types of planning permission?
There are many types of planning approval. The two main ones are: Outline Planning Permission and Full Planning Permission.
Outline planning permission gives notification from the Local Authority that the scale and type of development would be acceptable. Once Outline Planning Permission is granted, a 'reserved matter' application is then submitted to get approval for the details of the scheme.
Full planning permission is where full details are provided in one application and once approved the building work can commence. Some full planning permissions can be given subject to planning conditions.
What happens if there is a failure to obtain or comply with planning permission?
It is a 'planning breach' if planning permission is not applied for, has been refused or there is a failure to discharge planning conditions. The Local Authority can serve an enforcement notice if you have broken planning rules. You can appeal a refusal of planning or an enforcement notice but if you are unsuccessful you will need to comply or you may be prosecuted.
Should I use a planning consultant to help secure planning permission?
Taking advice from an expert can help you to put together a planning application that is more likely to get approved. Certainly, if you are inexperienced in applying for planning or you have a complex scheme it is well worth calling in the experts. Do you need help with planning ? Speak to the Kisiel Group Commercial team.