Small is beautiful
Extending by just 1.4 metres creates a stunning living space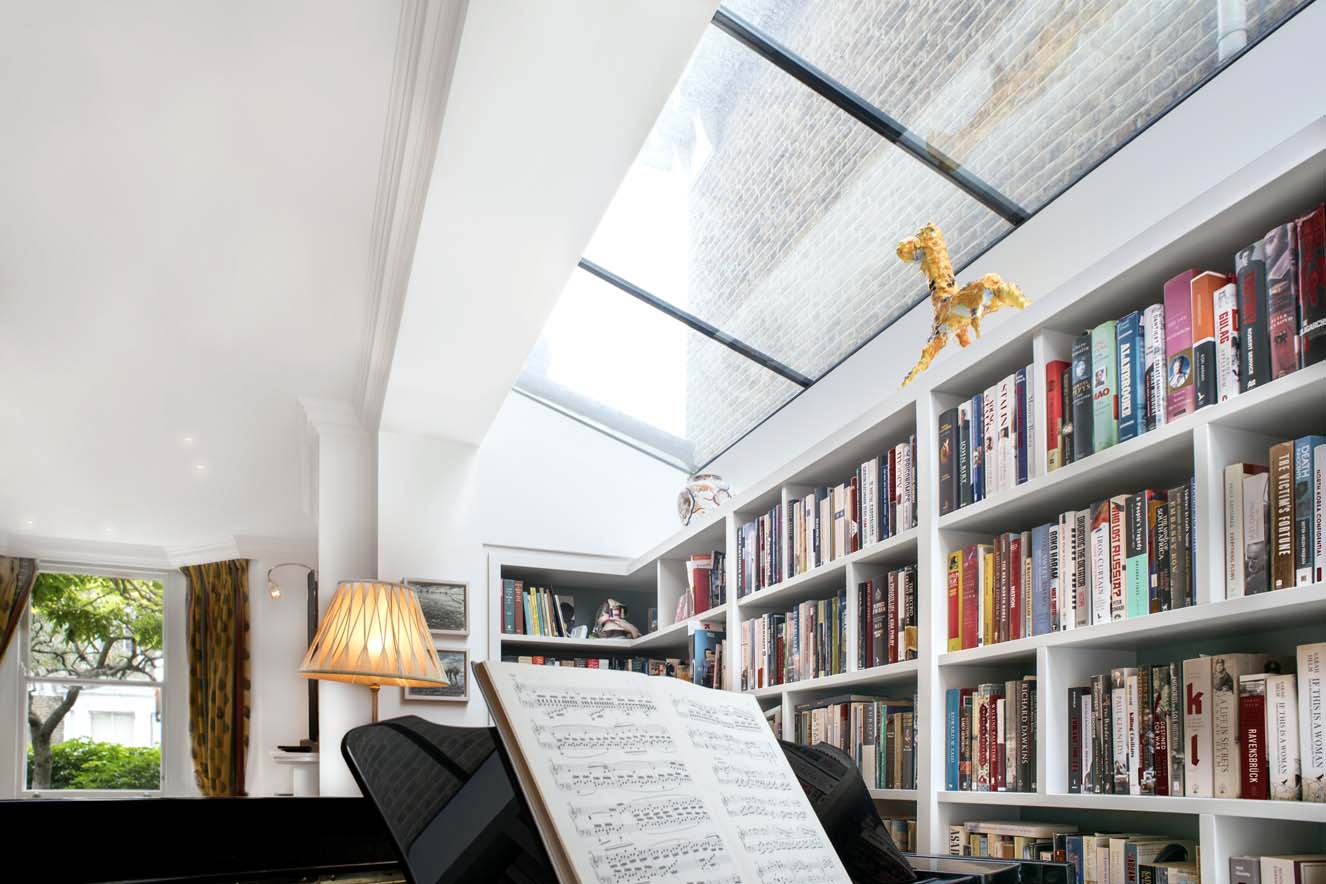 It is amazing what can be achieved by imaginative design and clever use of space. Changing a couple of dark shady rooms into a one larger area with increased natural light was a key requirement at this refurbishment.
Removing two walls and extending into a storage area at the side of the house created a small extension and a large skylight means light floods into the new space.
Our client is now able to use the space more effectively and can enjoy their passions for reading and playing the piano.