Often people are unsure as to the specific difference between these two professional occupations. So, a concise explanation is that 'all structural engineers are civil engineers, BUT not all civil engineers are structural engineers.'
Any clearer? Well, read on to find out which professional your new build contractor will need on your next property development.
Structural engineering versus civil engineering
Both disciplines are responsible for shaping our world but just in different ways. So, what is their different expertise?
The structural engineer designs the strength and stability of the building so that the structure is strong enough to support the loads and is stable against the local environmental conditions. Whereas the civil engineer is responsible for the overall site design and co-ordination.
What does a structural engineer do?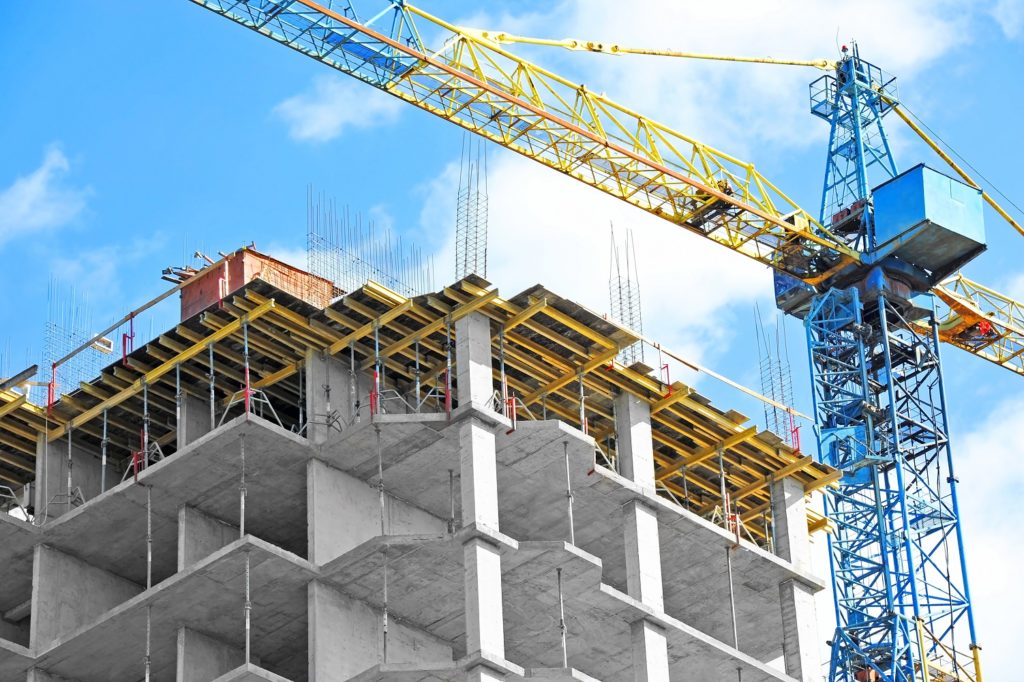 Typically, structural engineers will establish the right materials for your design and are often helping your residential build contractor to solve structural problems.
Structural elements on your property development would include but are not limited to:

● Foundations and retaining walls
● Steel, timber, and concrete frames
● Support systems
● Beams
● Columns
● Girders
● Wall stability

A property developer planning to build an apartment block will need a structural engineer to do the design calculations for the structure which will be submitted to building control for approval ideally before the construction work commences.
Case Study
Developer appoints a design and build contractor to build a 5-storey block of apartments.
A geotechnical engineer oversaw the digging of a trial pit 1m x 1m and produced a geotechnical report. The appointed structural engineer designed the foundations based on the report and they were signed off by building control.
When the new build contractor started digging the foundations an issue arose. A man-hole chamber was uncovered which had not been identified during the survey. This man-hole chamber could not be removed, so the structural engineer designed a bridge over the chamber to avoid the loading of the foundations directly on to the chamber.
This can be a common occurrence on sites when unforeseen pipes or other structures are uncovered and if it is not possible to divert, for example a water pipe. A bridge will need to be designed to protect the uncovered item.


What does a civil engineer do?
Civil engineers are working on the overall infrastructure on and around your site.
Civil elements on your property development would include but are not limited to:

● Roads
● Bridges
● Sewage and drainage systems

Case Study
A residential build contractor is building 4 houses in a back garden development
Adding new houses in an already well-established residential area can cause an overload of the drainage systems and a potential for flooding. In this instance the 4 houses were accessed by a newly created cul-de-sac.
Following a soil analysis report, the civil engineer designed a resin bond semi-permeable road surface with sufficient load bearing capacity foundations for the new access road. To avoid flooding of the local drainage infrastructure, the design included attenuations tanks to be installed under the road to control the flow of rainwater through the road surface.
When might you utilise the services of a structural engineer?
There are many services a structural engineer can provide. Here is a guide to the range of services you might require for your project:

● Analysis and Design
● New build project within different sectors
● Structural assessment of an existing building
● Underpinning and foundation stabilisation
● Steel, concrete, masonry, and timber structures expertise
● Steelwork fabrication detailing
● Reinforced concrete detailing
● Detailed design solutions for permanent and temporary piling
● Temporary works design (temporary support structures)
● Quality control reports
● Site inspections
● Overseeing structural aspects of construction on site
When might you utilise the services of a civil engineer?
A civil engineer will look at drainage, roads, bridges, and sustainability. If you are proposing to build a housing development which will have its own access road and be adding a load to the local infrastructure, you are likely to need the following:

● Drainage design to accommodate changes in rainfall and other weather events to avoid flooding
● Review of existing drainage infrastructure to avoid overloading local capacity
● Design of substructure of access roads
● Designing bridges to link areas with least impact on the environment
● Preliminary evaluations for all aspects of sustainability
● Energy assessments and sustainability reports
● Specialist studies
● Final certification
So, do you need a structural engineer or a civil engineer?
The answer to the question is that your probably need both. If you want to find out more or ask questions about your next project, go to the Kisiel Consult website and get in touch with our friendly approachable team and request a free consultation.