Planning approved!  Congratulations! You can at last get your property development underway.But……read the Decision Notice carefully!  There can be conditions attached to the permission for development. Local authorities make planning conditions to control some elements of the development to ensure it meets with their planning strategies and the needs of local residents.It is important to take any conditions seriously as failure to comply may mean your planning permission is rescinded and you could even face prosecution – so here is some help to guide you through the process.
Case study
| | |
| --- | --- |
| Planning condition for noise nuisance     | In this case study, planning was approved for a housing development and the  planning consent had 16 planning conditions to be discharged, one of which related to noise nuisance.  The reason behind the inclusion of this condition was that the new-build houses were being constructed close to a Clay Pigeon Shooting School which had the potential to cause a noise nuisance for the residents who would be living in the houses. |
| The condition stated   | Prior to the commencement of any above ground construction works, an acoustic assessment shall be carried out with reference to Shooting School using the CIEH Guidance on the Control of Noise for Clay Target shooting. Any mitigation scheme required shall demonstrate that the internal noise levels within the residential units and the external noise levels in the back gardens and other relevant amenity areas will be acceptable. A report on this plus any mitigation required shall be submitted to and approved in writing by the Local Planning Authority. Any work specified in a mitigation scheme shall be carried out in accordance with the approved details prior to occupation of the units and be retained thereafter. |
| The next step   | An acoustic report was commissioned to assess the noise levels and to advise on control measures to ensure the reduction of internal and external noise levels. |
| Discharge of planning condition   | The control measures instigated were to specify the installation of acoustic windows and acoustic fencing plus and a MVHR system (mechanical ventilation and heat recovery system) for ventilation with capabilities to have ventilation boosted in times that windows are shut – for example when the shooting school is in operation and there is hot weather.  The discharge application for this planning condition was submitted ahead of the time scale set by the planners with other planning conditions in order to be cost-effective with the application process (see section on Fees below). |
What Are Planning Conditions (and Will You Definitely Have Some)? 
You will usually have a couple of conditions when planning permission is granted:  the period of time in which you have to start work (a standard time frame is three years but this can vary) and that the buildings will be constructed according to the planning application that you submitted.
Basically, any additional planning conditions give you instructions on what you must do, what you must NOT do, and any specific requirements.  They will be given in writing to you and will vary depending on your development.
Planning conditions should be considered as:
A fair condition could be the inclusion of an attenuation tank to control the flow of water were there was a concern that the sewers would not be able to cope with surface water drainage.
Relevant (relevant to planning and to the development to be permitted)
A relevant condition could be the materials used on the external surfaces of a building so that they do not impact too much on the street scene or, alternatively, so that they provide a total contrast which is a welcome addition to the neighbourhood.
Practical (enforceable and precise)
A practical condition could be the working hours on a construction site or the provision of cycle parking in an area of limited vehicle parking.
Reasonable (in all other aspects)
A reasonable condition could be that any contamination on a site has passed the testing requirements.
When correctly used, the planning conditions enhance the quality of any development and allow a scheme to be granted planning permission when it might sometimes have been refused.
An inconsistent planning condition
Sometimes planning conditions can be inconsistent as shown in this next Case Study and so it is possible to request the removal of a planning condition.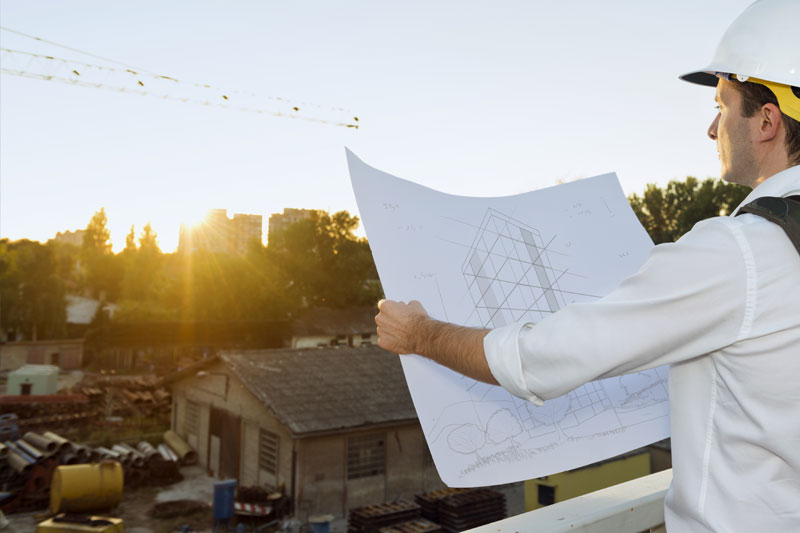 Case study
| | |
| --- | --- |
| Inconsistent planning condition       | In this case study, planning had been approved for a development of houses in London and the owner then sold the land with the planning permission to a developer.   The planning consent had 24 planning conditions to be discharged, one of which related to piling.  The reason behind the inclusion of this condition was that the proposed works were in close proximity to a strategic sewer, and any piling had the potential to significantly impact or cause a failure of the underground sewerage utility infrastructure. |
| The condition stated   | 'No piling shall take place until a PILING METHOD STATEMENT (detailing the depth and type of piling to be undertaken and the methodology by which such piling will be carried out, including measures to prevent and minimise the potential for damage to subsurface sewerage infrastructure, and the programme for the works) has been submitted to and approved in writing by the local planning authority in consultation with Thames Water. Any piling must be undertaken in accordance with the terms of the approved piling method statement.' |
| The inconsistency   | The new owner checked the original planning application thoroughly and there was no piling proposal within any of the documents or plans submitted. |
| The resolution   | The developer instigated a survey to locate the sewerage system and found it to be outside the area of influence.  As a result of these findings and as there was no intention to undertake any piling on the site, an application was made to the Local Authority to have the planning condition removed. |
Methods for discharging a condition 
Some planning conditions may be required to be discharged before the start of construction and others can be discharged as the development progresses.
Pre-commencement conditions
You will be required to discharge these conditions before you start work on site.  Typically, this includes but is not limited to the site set-up and security as well as a traffic management schemes for deliveries of materials to site.  In connection with the actual works they can include drainage plans, contamination reports and any remediation, parking, the provision of cycle storage facilities and landscaping.
Conditions That Need to Be Met During Construction 
These are conditions that are often required to be discharged prior to 'above ground works'.  So, you can create your footings and lay bricks only up the damp course until the planning conditions are discharged.
Typically, this includes but is not limited to the specification of materials that are to be used on the building and samples may be required.  Where reflective materials are being used it has been known for the planning department to request a sample 'mock-up' to be created on site and a photograph to be taken at midday when the sun is at its brightest so that the reflective impact can be ascertained before the planning condition is discharged.
Conditions That Need to Be Met Before You Occupy the Building 
These are conditions that must be met before anyone starts to live in the building.  Typically, these include but are not limited to O&M manuals for the use of any equipment, the placement of waste bins, external security lighting and anything which could impinge on the enjoyment and safety of those who will be living in the building.
Do You Need to Pay a Fee to Discharge Planning Conditions? 
How to discharge the conditions will vary from local authority to local authority.  You usually submit though a planning portal or you can download an application form.
A fee is payable to the Local Authority planning department when you apply for the written confirmation that planning conditions have been discharged. You are charged for each request – not each planning condition – so you will save costs if you can submit as many conditions at the same time in one application.  There are no charges for Listed Building Consent or for Conservation Area Consent permissions.
Planning Conditions Tracker
If you have a large number of planning conditions to discharge on a property development, then set up a Planning Conditions Tracker.  It can be a simple spreadsheet but it enables you to list the planning conditions and the action you will require to discharge each one.
The actions may include the commissioning of specialist reports so you can keep a record of quotes from different consultants and the dates that the reports will be available.  This monitoring will enable you to co-ordinate the submission of your application to discharge as many planning conditions as possible in one application to be cost-effective.
What Do You Need to Prove In Your Discharge of Planning Conditions Application? 
You will need to supply documentary evidence which will vary for each condition and you can upload documents to the planning portal to support your request for the discharge of the planning condition.  Occasionally if actual samples of materials are required you will need to arrange for them to be delivered to the planning office.  Be prepared for inspections to check for compliance from the planning department.
The Local Authority planning department is required to provide written notice of their decision with 8 weeks from the date that the application is submitted.  However, if further evidence is required it can take longer.  It is therefore important to keep track of the status of each planning conditions in order to reduce delays.
Can I Appeal Against Planning Conditions? 
Yes.  You can appeal a planning condition if you feel that is does not meet the criteria of being fair, relevant, practical, enforceable, and reasonable in all other aspects.
Case study
| | |
| --- | --- |
| Appealing a planning condition       | In this case study, planning had been approved for a block of apartments.   As the planning conditions were being discharged there was a non-material amendment that was approved by the planning department in the 'prior to occupation' planning conditions.  However, in approving the amendment they added a further planning condition in the interest of security and crime prevention. |
| The condition stated   | 'The development hereby permitted shall incorporate measures to minimise the risk of crime and to meet the specific needs of the application site and development. No above ground construction shall take place until details of such measures have been submitted to and approved in writing by the Local Planning Authority.  The approved measures shall be implemented before the development is occupied and the security measures to be implemented in compliance with this condition shall achieve the Secured by Design accreditation awarded by the Metropolitan Police.'   |
| Unreasonable request   | As this condition was added after building works were begun and were already above ground level, it was too late to implement these Secured by Design changes into the design and that the increased external lighting would impact on the close neighbours. |
| Condition was appealed   | An appeal was submitted on the grounds that this was an unreasonable request at this stage of the development works. |
What Happens if You Don't Discharge Planning Conditions? 
If you fail to comply the planning permission could be rescinded and you could be prosecuted.  Therefore, it is imperative that you comply with all the conditions that are given on your planning permission decision.
Early engagement with the planners though effective pre-application discussions can help to reduce the need for conditions.  Gaining an understanding of what might be required by the planners can lead to the amendment of your scheme before you submit your planning application.  This will save time and cost of monitoring the discharge of all planning conditions.