Lights, camera, action!  The lights are on, the photos have been taken, and you are ready to market and sell your properties.  Lighting can have a big impact on your 'show home'.  As we approach the end of the year and the evenings draw in, we are all much more aware of the lighting in our homes.

Buyers often daydream about what their ultimate luxury home would look like, and interior design magazines show stunning images of living spaces that feel both stylish and impressive.  Your new build contractor will have given you the finished empty building which is a blank canvas.  It is for you to creatively dress your apartments or houses to increase the perceived value of the units to your prospective purchasers.

One way is to get the lighting right – appealing to your buyers – and it might just clinch that sale.

Here's some design advice from a professional designer.

How to light a room correctly

Any experienced interior designer will tell you that lighting is a key ingredient when you are dressing a room.  A well-lit space lifts the mood, inspires productivity, and motivates us.  Yet, sadly, lighting is often an afterthought.  That is why a design and build contractor can bring their expertise to the lighting design at the start of the project, so that you end up with effective lighting throughout your units.

There are many different sources of lighting, each with their own unique effect.  Often, a room requires multiple levels of illumination.  The key is to get the right balance of lighting in the right places.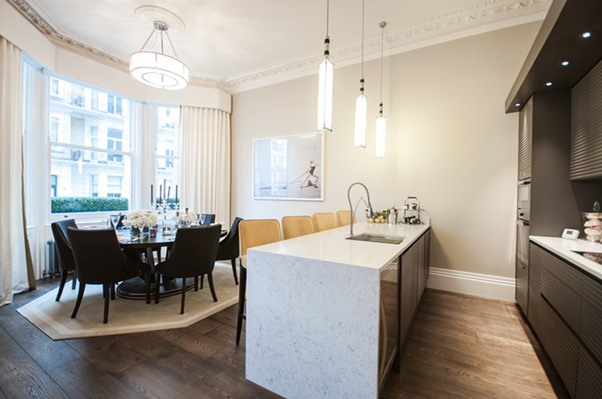 Task lighting
Task lighting is all about practicality.
It improves ability to perform specific tasks such as reading, cooking, getting ready in the bathroom or selecting an outfit from a wardrobe.  However, as well as the illumination level, the positioning of the light sources is important with the ability to reduce the general lighting to get the right contrast in the area where light is required.
Fixed tasked lights suit areas where a task is always performed in the same position – like cooking in the kitchen – are easily fitted by a residential build contractor.  Freely adjustable lamps are better suited to tasks – like reading in the living area or the bedroom – where the intensity and positioning of the light can be modified and these can be added by you as you set up the 'show home.'

Internal wardrobe lights help to select daily attire with better accuracy
Bathroom mirror lights provide a chic and glamorous feel, reminiscent of a backstage dressing room, while also boosting visual clarity
Under / over kitchen LED unit lights make food preparation and surface wiping easier
A balanced-arm lamp or swing lamp is a great feature on a bedside table for bedtime reading.
Ambient lighting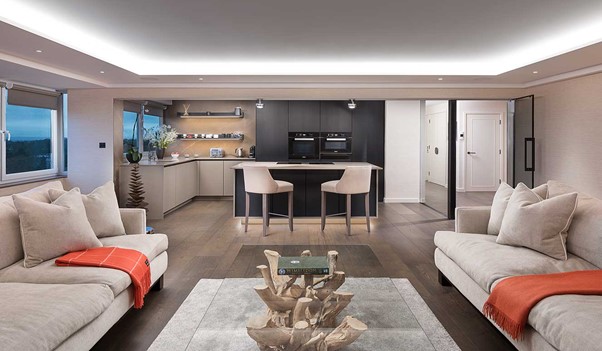 The goal of ambient lighting is to provide even and overall light to a room.  Your residential build contractor can achieve this with recessed lighting, perimeter LED lighting in ceiling coffers or wall scones.  Table lamps on dimmable 5-amp circuits, floor lamps and low-level lighting on stairs create interest in any room.
One thing to remember with ambient lighting – use dimmers – this means that the intensity of light can be modified depending on the time of day and the mood you wish to create.
Accent lighting
Accent lighting helps to create different focal points and draw attention to specific objects like art, sculptures, and striking furniture pieces.
LED strip lighting behind picture frames, along skirting boards or stairway lighting are all great ways of using accent lighting that draws attention to decorative features.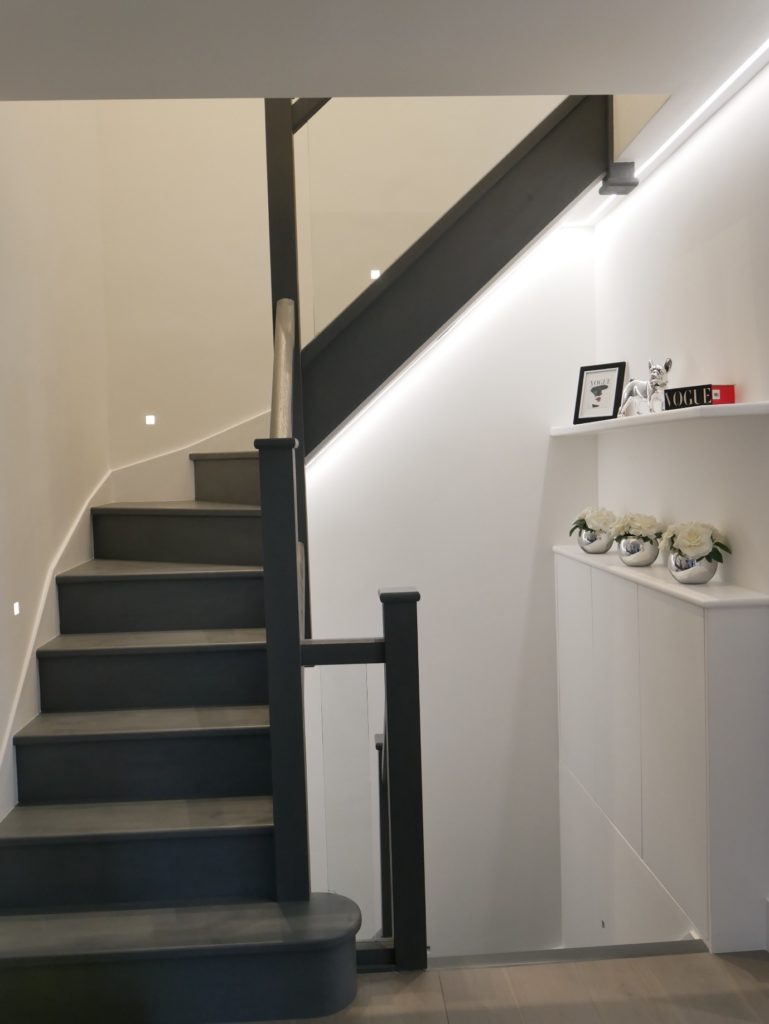 How to add value to your properties
Think backwards – what I mean is think about the 'end' result and then your new build contractor can add all the lighting requirements at the right positions at the start – hidden into the fabric of the building.
If you would like advice from a design and build contractor on the lighting requirements for the units in your next property development, have a chat to our Design and Build Teams at Kisiel Group.  They will be able to guide you on creating the right specification for the best end result – which is after all a SALE!