8 Basic Steps in Construction Project Management
You probably don't realise how much an inexperienced project management team could cost you?
If you want to avoid incurring costs due to their lack of expertise, it pays to have an understanding of the basics of construction project management. This will help you choose the right contractor to project manage your next property development.
So, here are 8 steps to give you an insight into the construction phases within a project life cycle.
What Is Construction Project Management (CPM)?
Simply put, CPM is the planning, coordination, and building of a project within set time, cost, and quality parameters.
But here is a more detailed definition used by the Chartered Institute of Building in their Code of Practice for Project Management for Construction and Development.
Construction Project Management is:
"the overall planning, coordination and control of a project from conception to completion aimed at meeting a client's requirements in order to produce a functionally viable and sustainable project that will be completed safely, on time, within authorised cost and to the required quality standard."
I trust that reading this definition is music to the ears of any developer as it places you at the centre of the whole process and aims to deliver your project within the three components of cost / time / quality.
DON'T LET 'UNEXPECTED COSTS' TURN YOUR DEVELOPMENT PROJECT INTO A NIGHTMARE.
Download our 16 examples of how costs can escalate if the impact of 'unexpected costs' are not considered. Find out what they are and roughly how much each of them could cost you.
What do you value?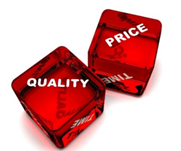 Quality of finish
Realistic budget
Completing to deadline
Don't leave it to chance, you need the right balance between all three aspects for a successful outcome.
The Stages of Construction Project Management
The 8 basic steps within a construction project plan are:
| | |
| --- | --- |
| Step 1 | Inception |
| Step 2 | Feasibility |
| Step 3 | Strategy |
| Step 4 | Pre-construction |
| Step 5 | Construction |
| Step 6 | Testing and Commissioning |
| Step 7 | Completion and Handover |
| Step 8 | Post-completion |
Step 1 – Inception
We are at the beginning of the project process. A Project Mandate outlines the requirements and constraints for the project and what it is intended that will be delivered in the final building. It will include details of the function and quality as well as the agreed budget. This can also be referred to as a Project Initiation Document (PID).
A PID will usually include:
Statement of objectives
Statement of environmental mandate
Preliminary BIM strategy
Structure of the project management team
Appointment of a Project Manager
It is your opportunity as a developer to ensure that your requirements are clearly stated in the construction program from the start. Not all aspects can be identified at this point, but answering these questions forms a good basis for clear communication of objectives.
What are the aims of the project?
Why is it critical to achieve them?
Who will take responsibility for which aspects?
Where does everyone fit in within the project team?
When will it be happening?
How will the communication be set up effectively?
When the Project Mandate is a refined and complete document, the developer or client gives approval to go ahead to the next step – the Feasibility stage.
Step 2 – Feasibility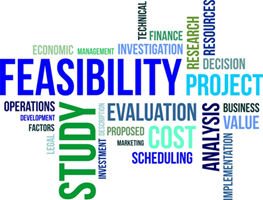 A critical point in the project life cycle is the Feasibility step. Why, you ask? Well, it is an opportunity to appraise different options and identify the best way forward to achieve the aims you have already identified in Step 1. A Feasibility Study is an absolutely essential requirement. Once financial viability is established, it allows you to firm up on the project brief.
The next action is to finalise the business case so you can approach investors for funding. Your business case is unique to your development proposal but usually includes:
Definition of the proposal
Objectives
Strategy
Appraisal of options
Commercial considerations
Affordability
Buildability
Your decision will be whether 'to proceed' or 'not to proceed'. If the outcome of the Feasibility Study indicates that it will be a profitable development with the right level of return and your business case is successful in obtaining funding that is required, you can proceed to the next step.
Step 3 – Strategy
You may have thought that you could start to build the development now, but you still have a couple of steps to go before you reach that point. Success is very much in the detail and planning that you do now before you start the physical construction process.
This step is all about establishing how the project will be delivered. You will be putting in place how the project will be managed to achieve your initial objective in the Inception Step.
As a developer, you will have an Employer's requirement document which will typically include, but not limited to, an overview, survey reports, contract T&Cs, detailed scope of works, health and safety compliance, and schedules and specifications.
Other schedules that need to be created include:
Time schedule
Risk register
Health & Safety plan
Procurement route
Scope of services of consultants
Execution plan
Processes and procedures will need to be initiated and the project team selected. You are then ready to move to the pre-construction phase.
Step 4 – Pre-Construction
Almost there! The last step before you start the building works.
At this stage of the project, you start implementing all the plans. You will need to have completed design information and it is beneficial if you can establish a 'design freeze' at this point. It is more cost efficient if you do not tweak the design any further as the drawings and specifications can be finalised. This does not mean that you cannot make changes further down the line, but it is better to avoid this if possible.
A detailed tender and the tender process are established, the Health & Safety plan is updated, and all statutory and legal consents are obtained. This leaves the selection and appointment of contractors and the site logistics to be put in place.
When all this is completed you can give confirmation of readiness to commence the building works – and that is when you see your plans taking shape.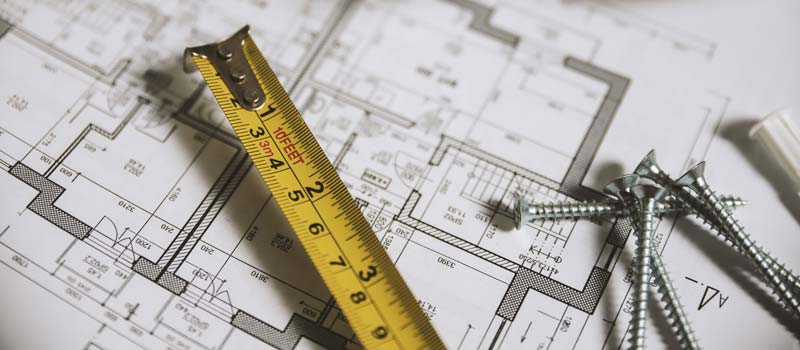 Step 5 – Construction
At this point your cost levels go up substantially as there is a full team of people engaged on the various stages of the building process and materials are being delivered to site.
The Project Manager now plays a key role in co-ordinating all the activities through the project team. Here are a few of the ways of controlling the outcomes of the project.
Contract management and administration
Regular progress reports
Performance monitoring of construction team
Tracking flow of tasks to schedules
Compliance to building regulations and waste management
Updating Health & Safety plan as work progresses
Managing changes
Avoiding disputes and, if unavoidable, resolving effectively
Keeping a record of construction works
Constructing the building to the drawings and recording the 'As Built' drawings
Preparing operating and maintenance manuals
Step 6 – Testing and Commissioning
You are close to the end when you reach the point where the installation and testing of all systems pass the various inspection stages. A commissioning strategy and a schedule will have been set up at the start of the project to control these outcomes.
Basically, you are checking if the building is performing to the original designs. The testing is done in three stages:
| | |
| --- | --- |
| Stage 1 | During each service installation, a preliminary testing will be performed – often known as a 'static test'. This approves the quality of the installation as a stand-alone function and is recorded on the schedule. |
| Stage 2 | Commissioning is a more dynamic testing. It is more extensive and checks that the whole of a single system operates and functions as intended in the specification. |
| Stage 3 | Performance testing follows the commissioning stage. Whereas commissioning is undertaken on each individual system, the performance testing is about checking that all systems work together to ensure there is no loss of function. Simulating different conditions provides a record of the effectiveness of all installations. |
Following each test, the results are recorded and witnessed. Certificates or warranties can then be issued. All documentation can then be captured in the Operation and Maintenance (O&M) manuals. Full training is given on the use of all the equipment.
Step 7 – Completion & Handover
The most important part of this step is to ensure that all contract works are completed, building regulations are signed off, all planning consents have been complied in full, and a Certificate of Practical Completion is received so that the building is ready to be transferred to the new owner.
It is a culmination of all the other stages and the Project Manager plays a key role in bringing everything together. Any outstanding works or snagging needs to be finished to the developer's satisfaction and transfers of insurances need to be completed. The handover procedure requires great attention to detail.
Step 8 – Post-completion
You could think that the last step was the end of the Construction Management process, but the post-completion review is a chance to evaluate the whole process and to check that the building has been delivered in accordance with the Project Mandate. Post-occupancy evaluations are an essential stage of construction. Final accounts can be agreed and settled and then all that remains is to archive all the project documentation.
The 8 basic steps, if followed, brings a project to a successful completion.
The Role of a Project Manager in Construction Management
The Project Manager is the key person to ensure that the project keeps to schedule, on budget and to the required level of quality.
Managing a project is a complex task and so the person controlling the works needs to be skilled in many aspects. Apart from a sound know of how a building is constructed, they need to demonstrate excellent communication skills and the ability to solve problems.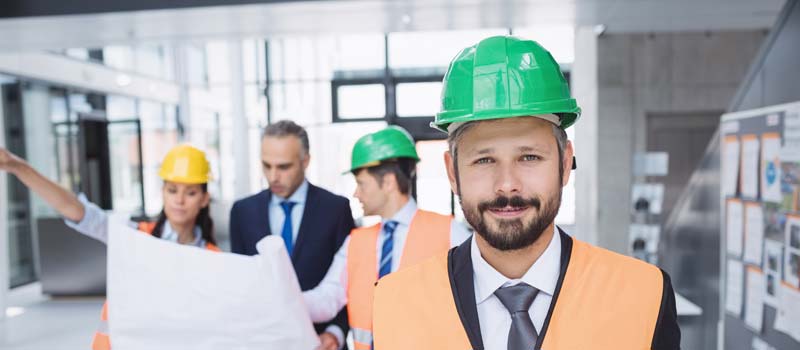 Communication
You would think as we learn to talk at an early age that communication would be easy. The skill is in developing communication skills that are effective with the range of people that are involved in a property development, adapting their style to suit each person.
Developer, client, and stakeholders
Architects
Consultants and other professionals
Suppliers
Specialist Sub-contractors
Construction team
Neighbours
Architects
Effective communication is only achieved when everyone understands and takes the correct agreed actions.
Solving problems
In many ways, problem solving is really what the job is!
| | | |
| --- | --- | --- |
| S | Seeing the problem or identifying issues before they even become a problem. | Reviewing the issues before beginning to look for an answer. |
| O | Owning the problem. | This is where costs can start to rise if the Project Managers ignores it, passes it on, delays dealing with it, half deals with it, or even makes it worse. |
| L | Looking at all the options that are available. | Thinking creatively – 'outside the box' – to find the best solution and remembering that sometimes the simplest of solutions are the best ones. |
| V | Verifying that the solution found will solve the problem and consider the impact. | |
| E | End by taking the appropriate action and completing the task. | Problem solved! |
Common causes of escalating costs in construction project management
There are many reasons for escalating costs on a property development that are a result of poor project management.
Here are a few to watch out for:
Poor scheduling resulting in delays
Low productivity caused through lack of planning
Lack of quality control not identifying defective workmanship
Delays in supply of or non-availability of specified materials
Damage to 3rd party properties
Fines for breaches of H&S regulations
Miscommunications among team members
Disputes
What skills you need in a good Project Manager
Project management is for professionals in the building and construction industry. Here are some of the actions that identify a good Project Manager:
Planning – and more planning
Following the principles of the 8 basic steps – and keeping an eye on the detail
Expecting the unexpected
Focussing on prevention and so spending less time reacting to issues
Getting their construction boots muddy walking round the site, watching, checking, and asking questions
Understanding the changing site conditions and health & safety implications
Conveying bad news is more important than expressing good news – it is easy to tell someone news when things are going well. It is when something goes wrong, you see the calibre of the Project Manager and how they deal with it
Critical path scheduling
Good organisational skills to keep project on schedule and on budget
Motivator of the team members to achieve set milestones
You may not have realised how much an inexperienced project management team could cost you.
But you now have an understanding of the basics of construction project management to help you to monitor the management of a project and avoid incurring unnecessary costs.
Getting the right project management team on your next development is essential to bring your project to a successful completion.